REVEALED:


How far ahead do teachers plan school trips and learning outside the classroom experiences?
School Travel Organiser

The No.1 magazine for teachers and those organising school visits
The dynamic School Travel Organiser magazine portfolio offers advertisers a reliable, cost effective way of reaching and influencing teachers and education professionals who arrange or administer school visits, trips, travel and all types of varied learning experiences outside the classroom, both in the UK and abroad.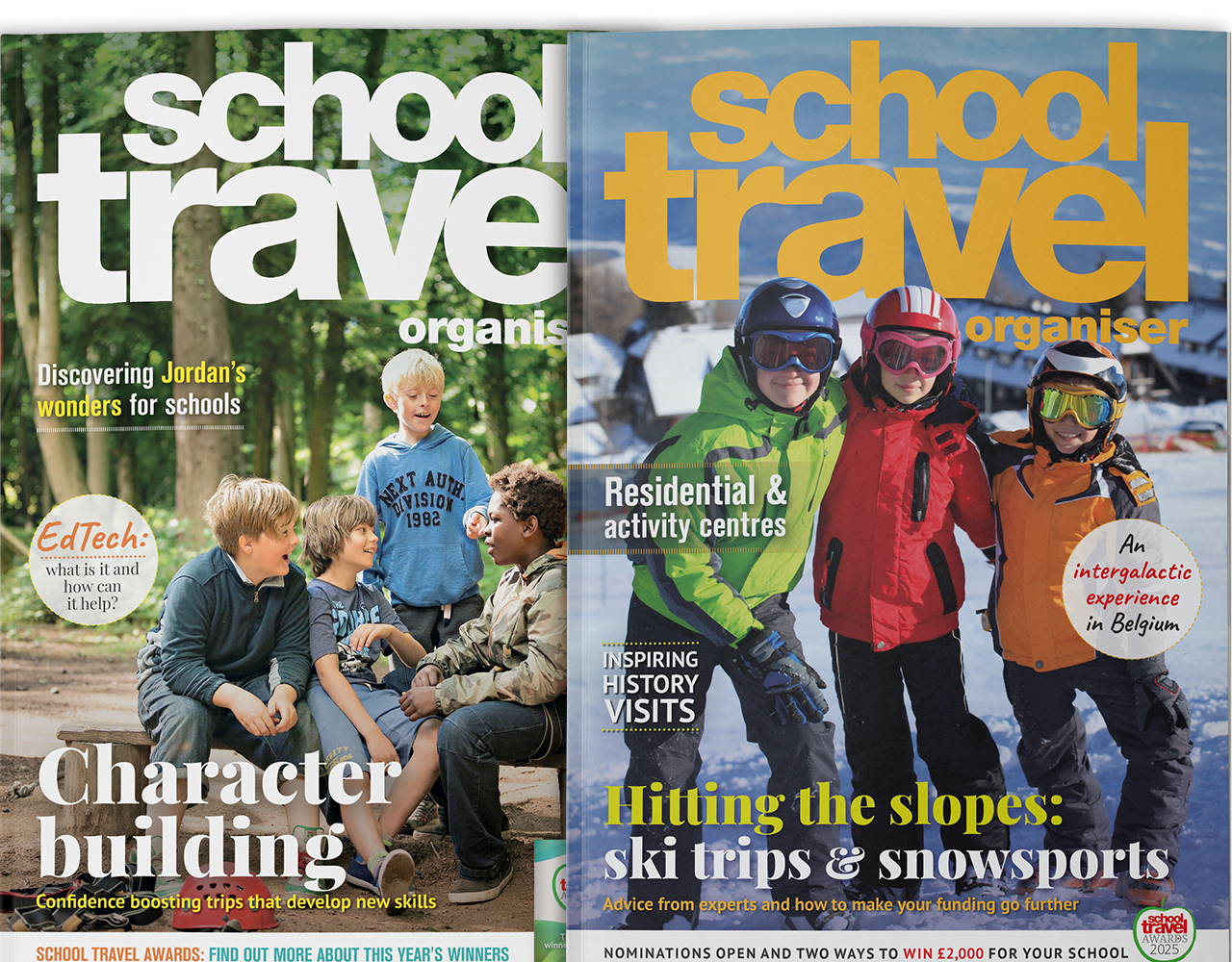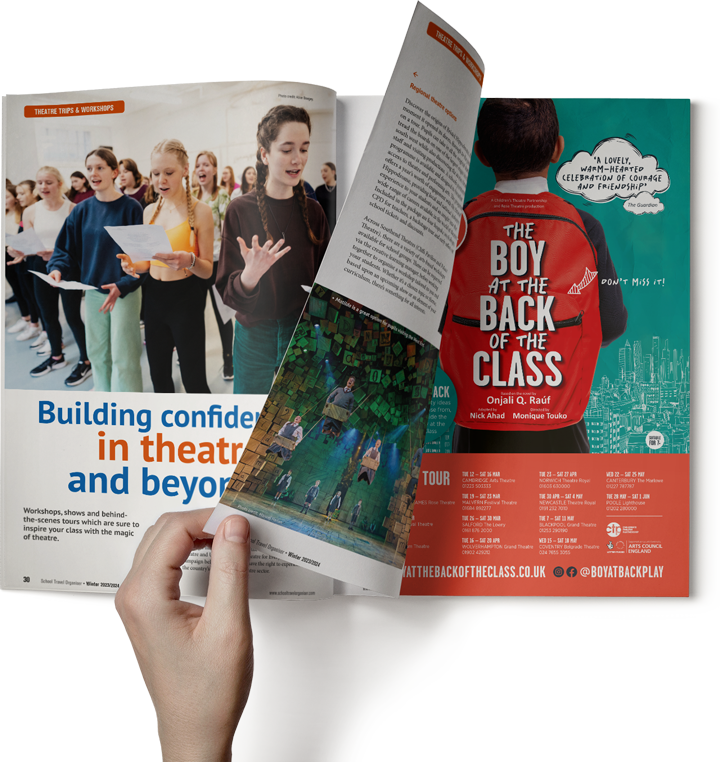 Published six times per year, advertisers can reach a vibrant market. From expert columns and teacher tips, to the latest news, case studies and ideas, each issue (available in print and digital edition) is packed with a range of help and inspiration. Which is why so many teachers use and trust our brand… make sure you harness this opportunity to be seen.

Adding value to your advertising message in every way
As you would expect from the No.1 magazine in its field, and as part of our environmental commitment, we're the first to introduce compostable wrapping. That's right – School Travel Organiser is now delivered in a bio-degradable bag which can be thrown away with kitchen food waste! When you do business with us you can trust in us to be at the vanguard of production and delivery. Boost your green credentials and advertise with the best!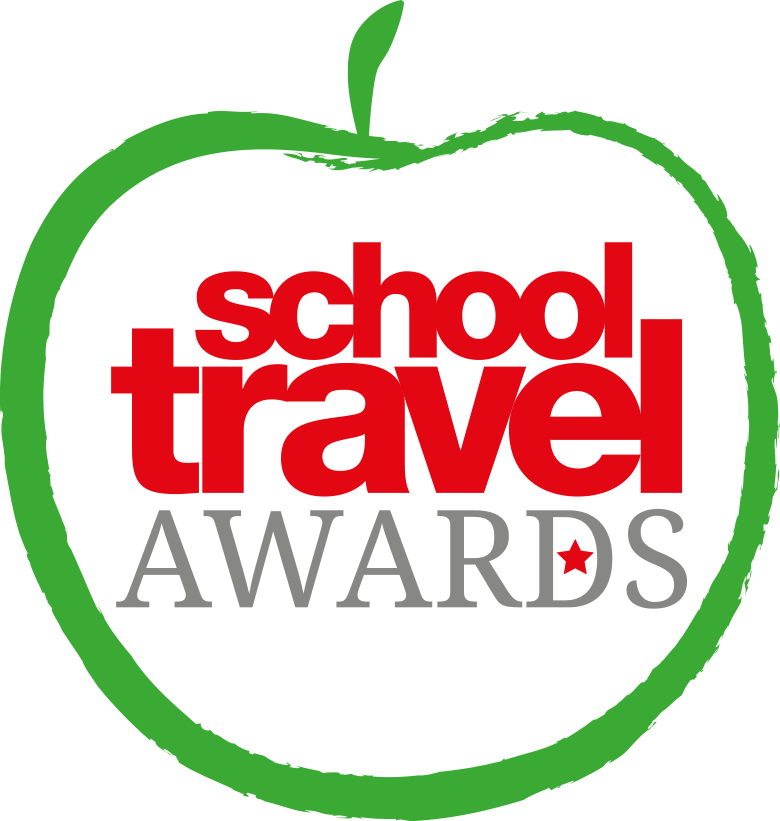 An exclusive School Travel Awards Review publishes each November / December following the School Travel Awards ceremony in London, and is circulated School Travel Organiser.
All our magazines offer fantastic added value with the online e-magazines included in the advertising package. These also provide the option of low cost, 'Page Zero' prime space facing the digital magazine front cover.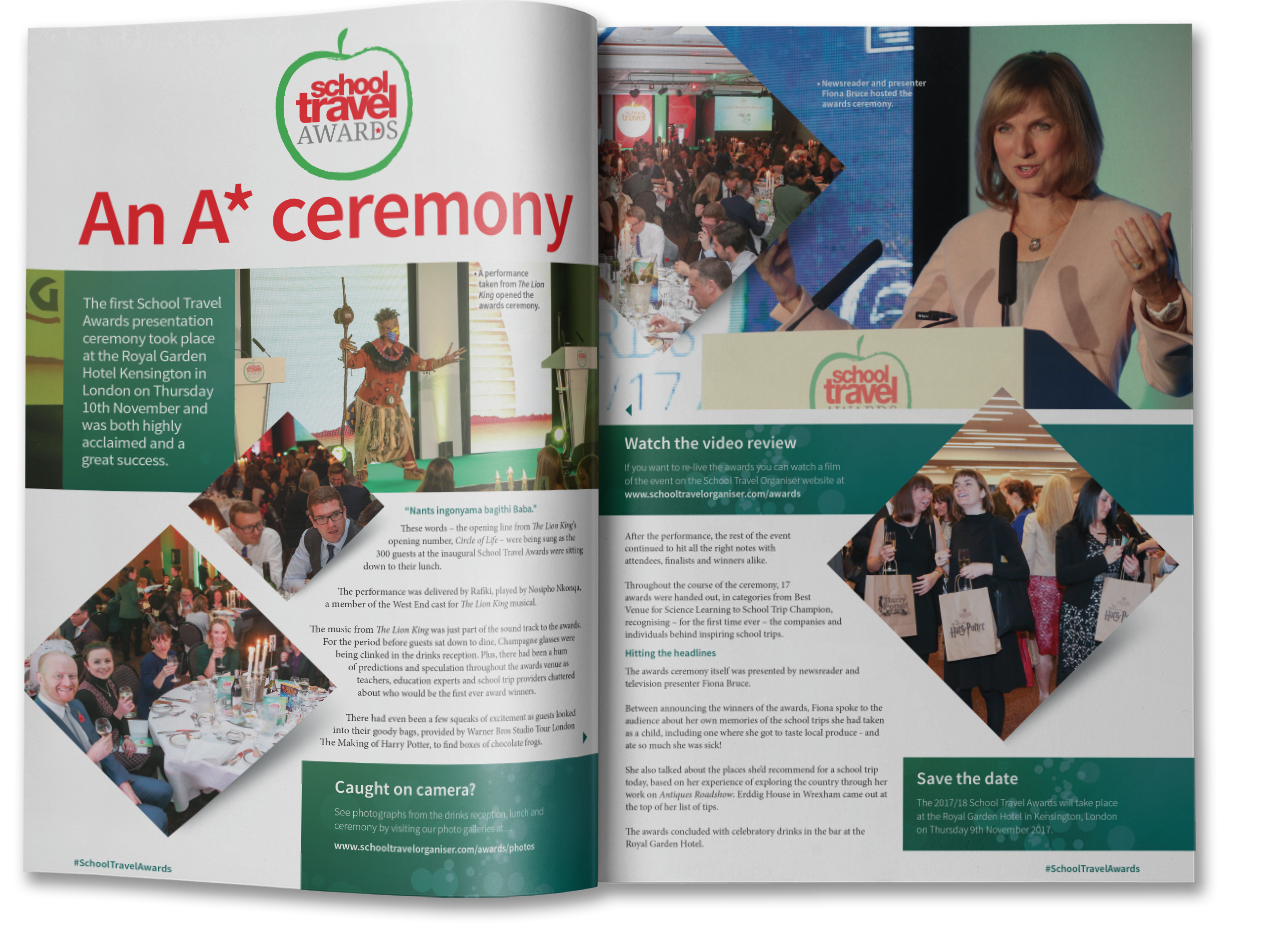 School Travel Organiser magazine is also available to readers in digital format via the website at schooltravelorganiser.com/emag
Add a video, a soundtrack or use 'Page Zero' opposite the School Travel Organiser e-magazine front cover to promote your business.
What do our advertisers say?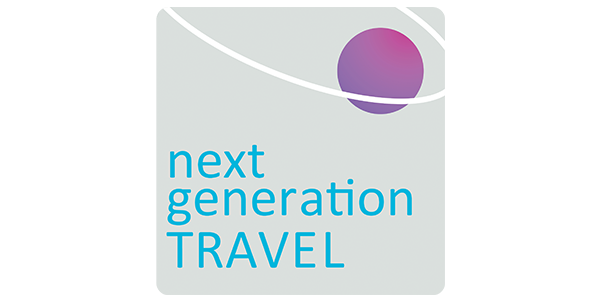 "Our relationship with School Travel Organiser is a great partnership. They are so flexible and helpful with all our advertising designs, the team are great to work with and we feel they know and understand our brands well. Special thanks must go to Sophie and Emma who are so friendly and mega organised, making sure we don't miss our deadlines. The School Travel Awards are always a great celebration that we love attending each year, always brilliantly organised."
Nicky Martin,
Product & Marketing Manager – NGT Travel
Call it an advertorial, native advertising, or sponsored content, what we offer is a variety of ways to get your key messages across in a compelling and interesting way. Do something different and stand out from the crowd utilising our talented editorial and design teams.
Based on your brief, we write it and design it, you approve the final copy. If you prefer, you provide the copy, we then check it, put it into house style and show you the finished pages for your approval.
All options are included in our print and digital editions in an issue of your choice (depending on availability).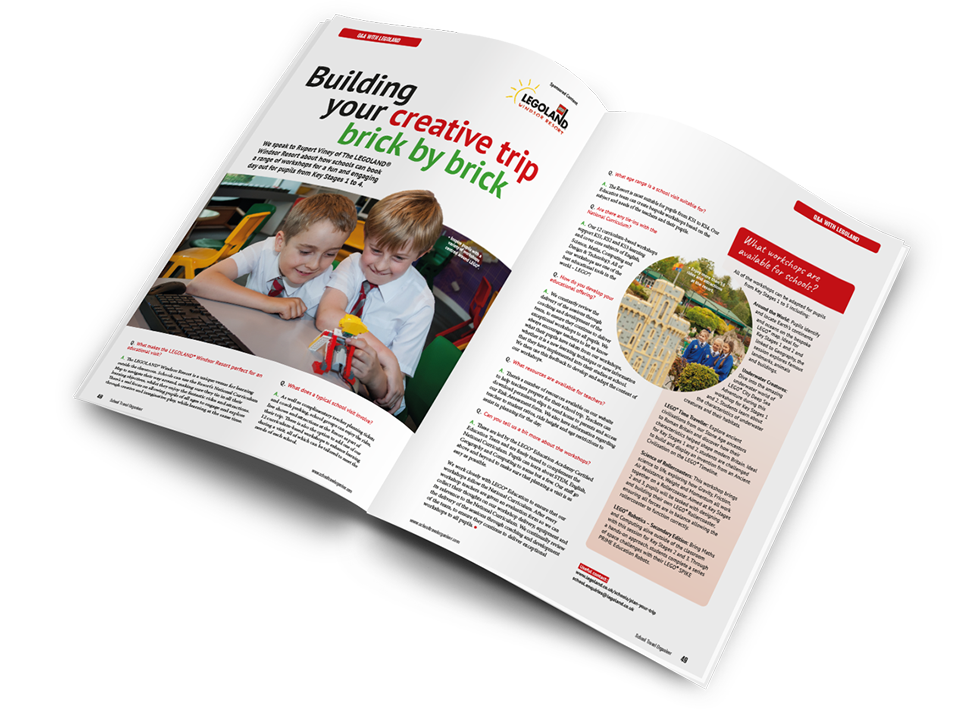 Reach a wider audience and get the best of both worlds across print and online. We will also publish your feature on our website and you can choose from one of our packages. You can see these by clicking here (note that your feature length will be the same as your magazine word count, and you will have the benefit of not being restricted to 600 words).