School Travel Organiser Email Broadcasting Service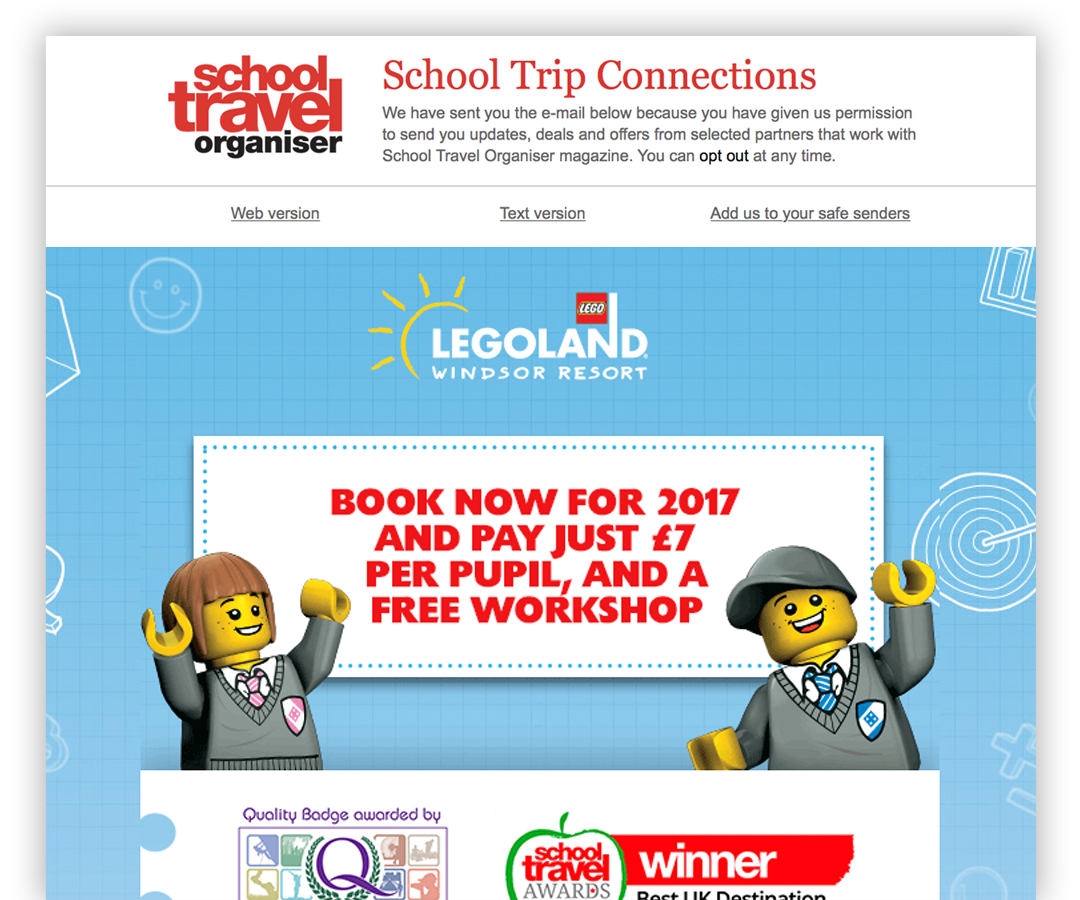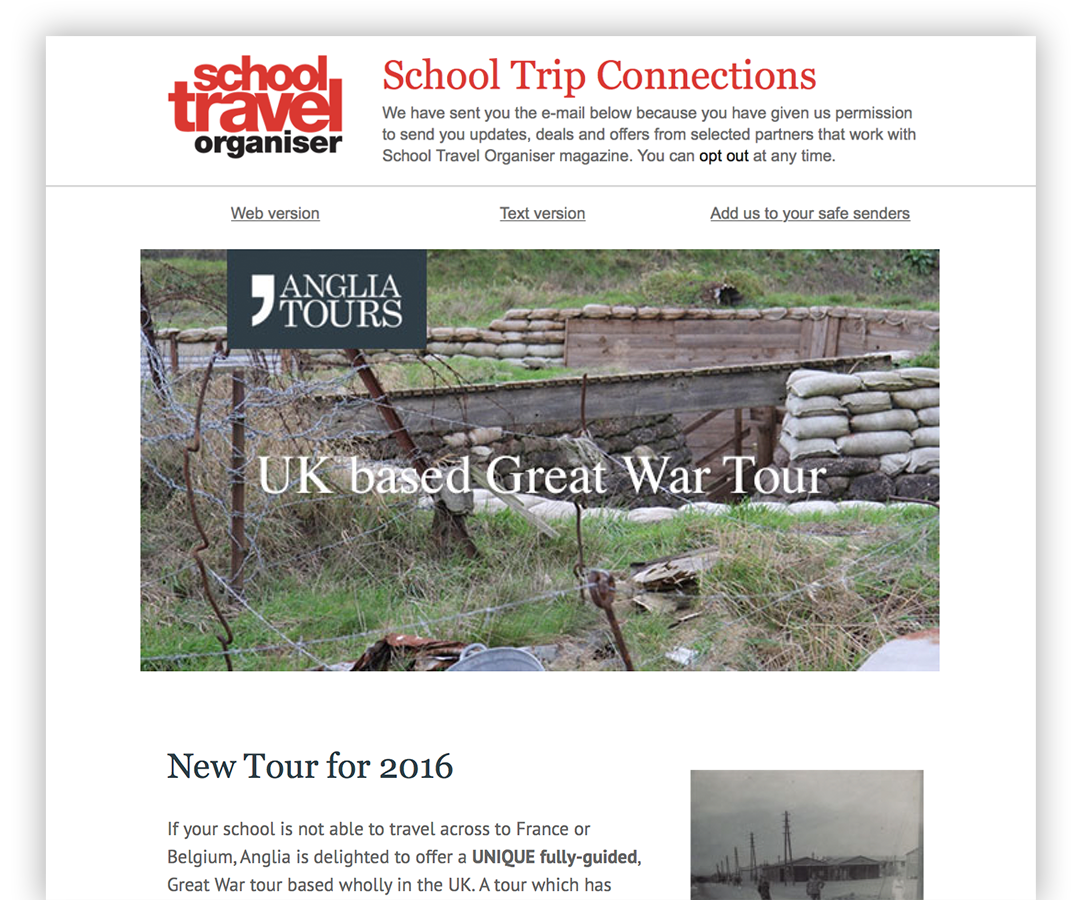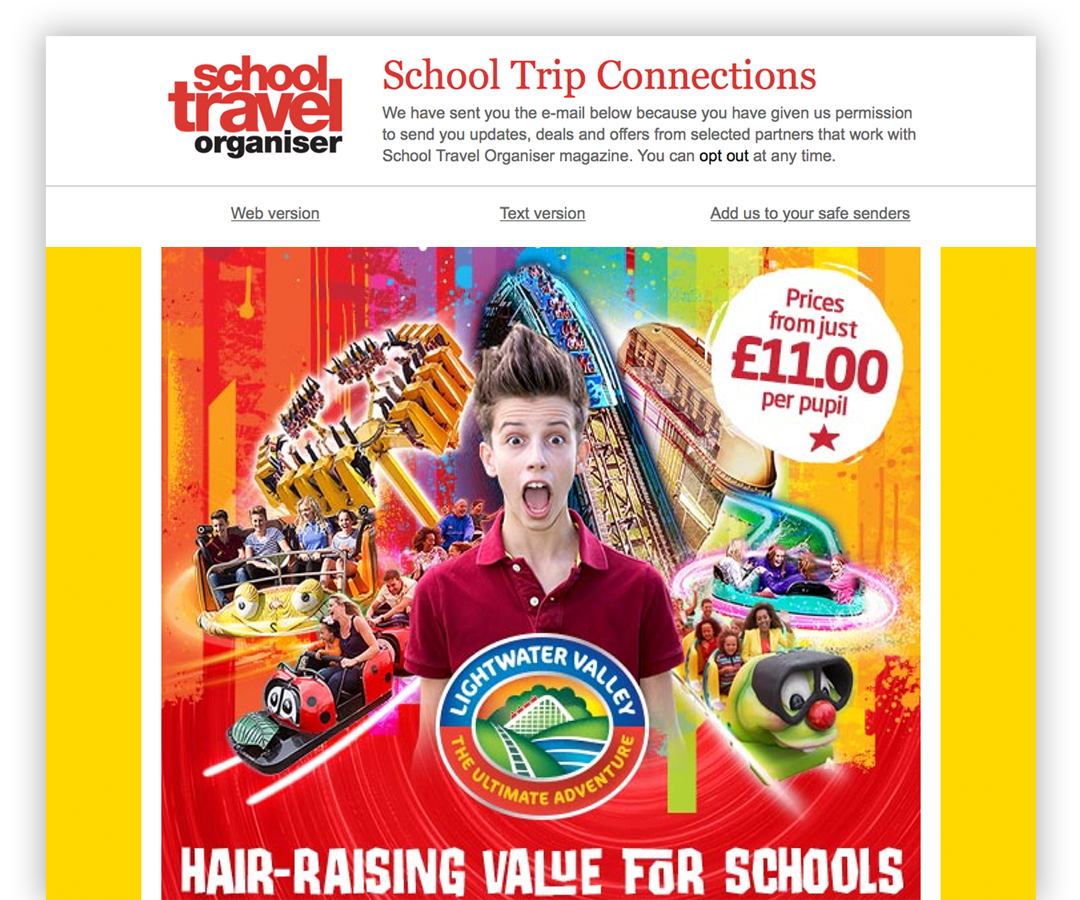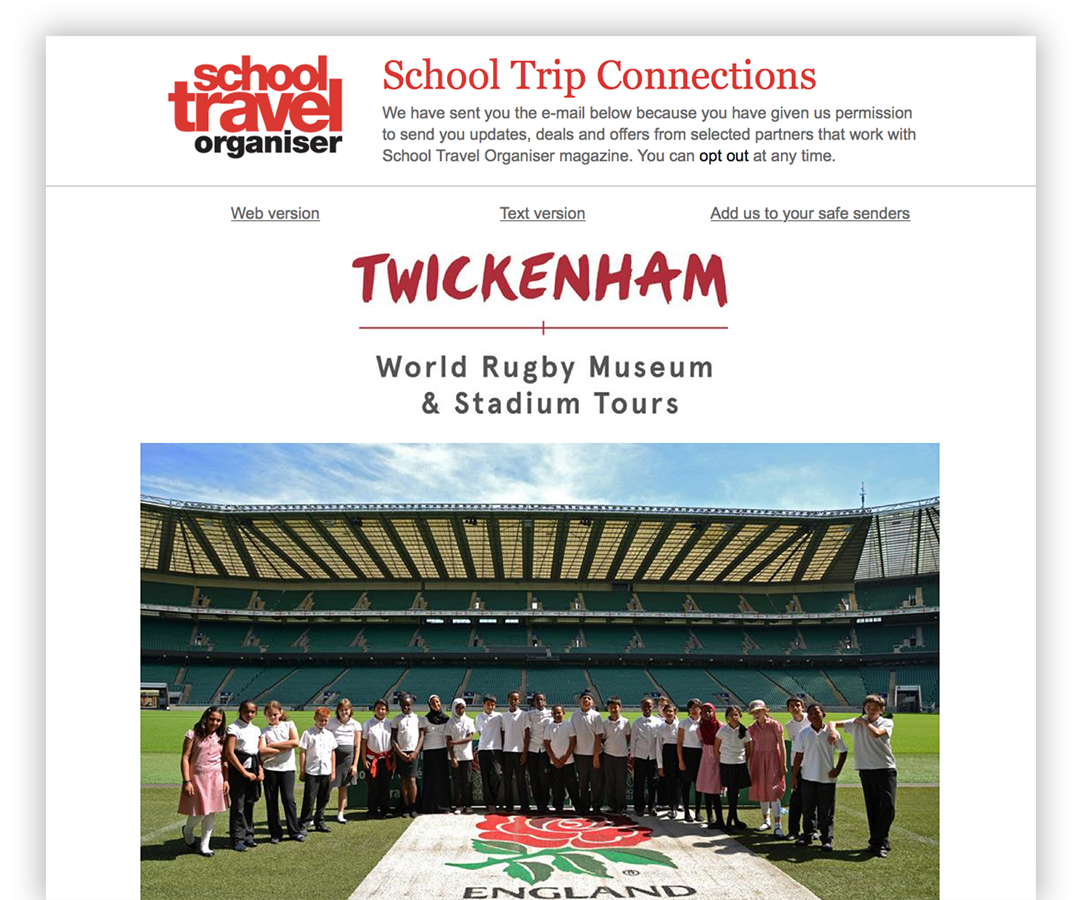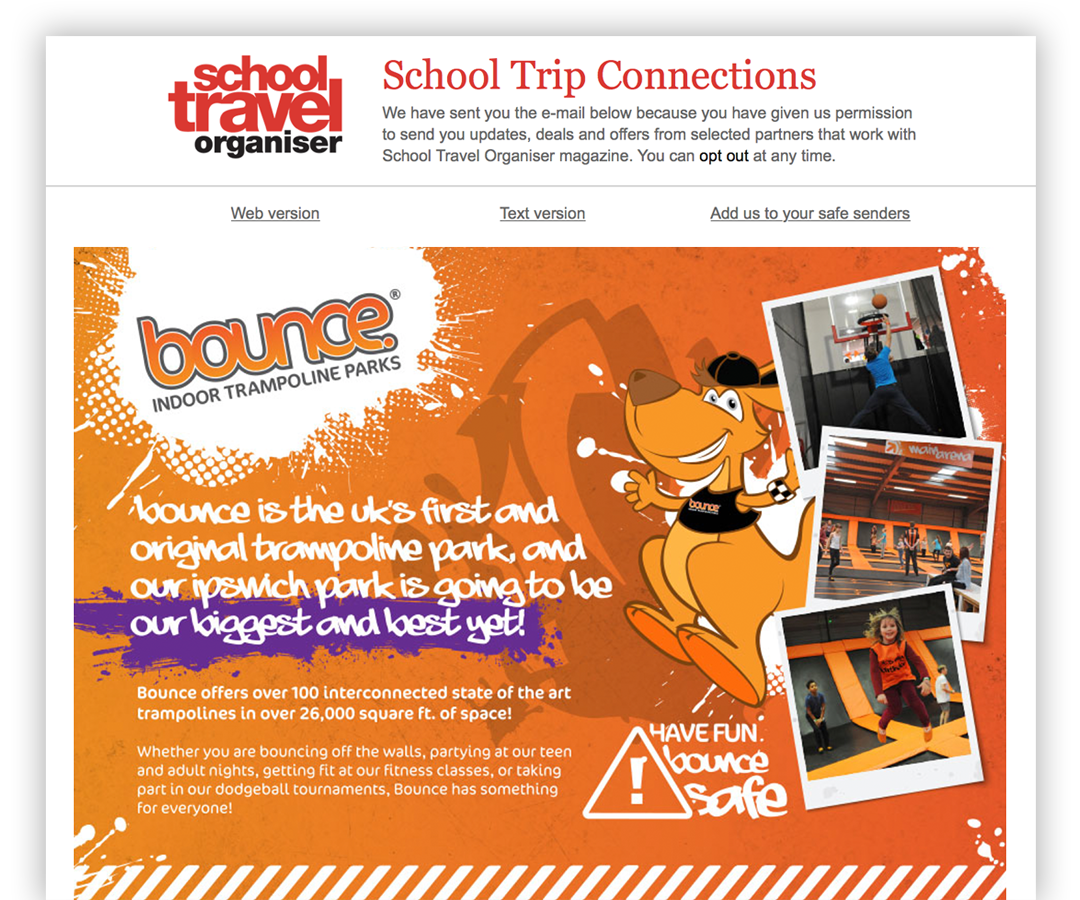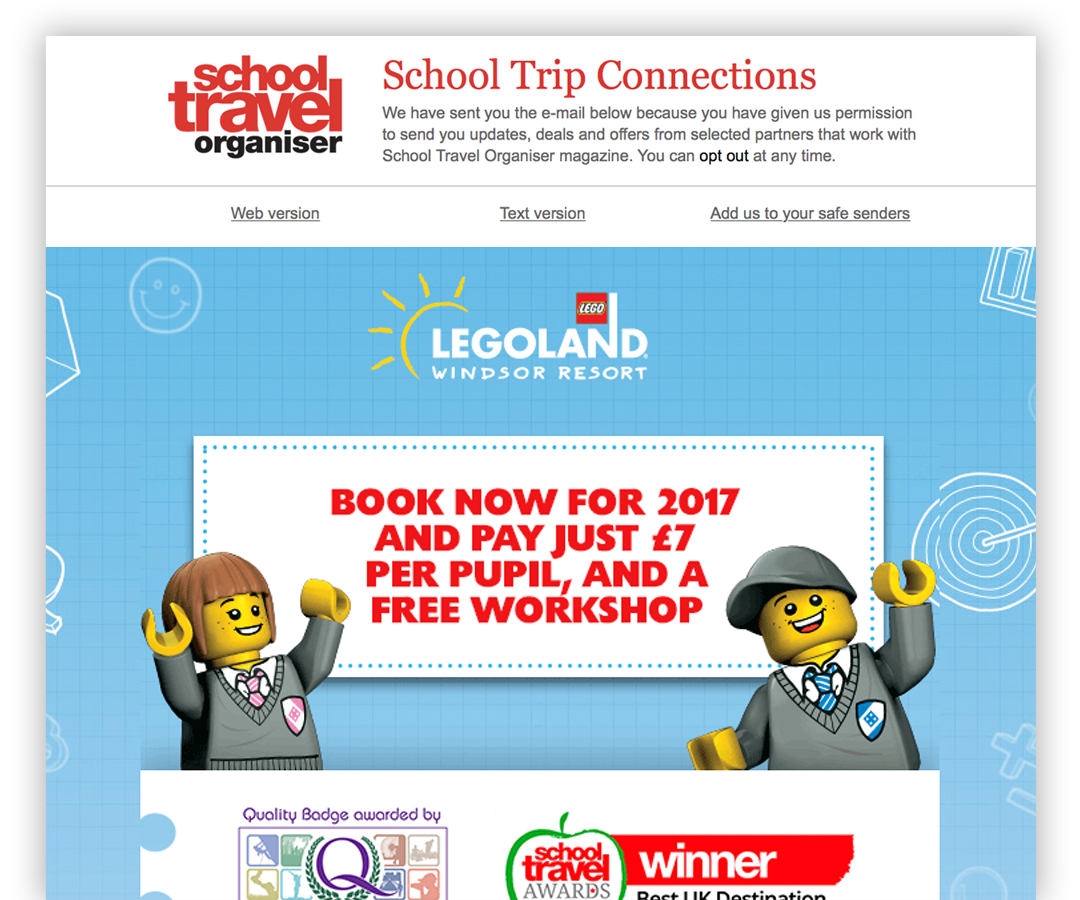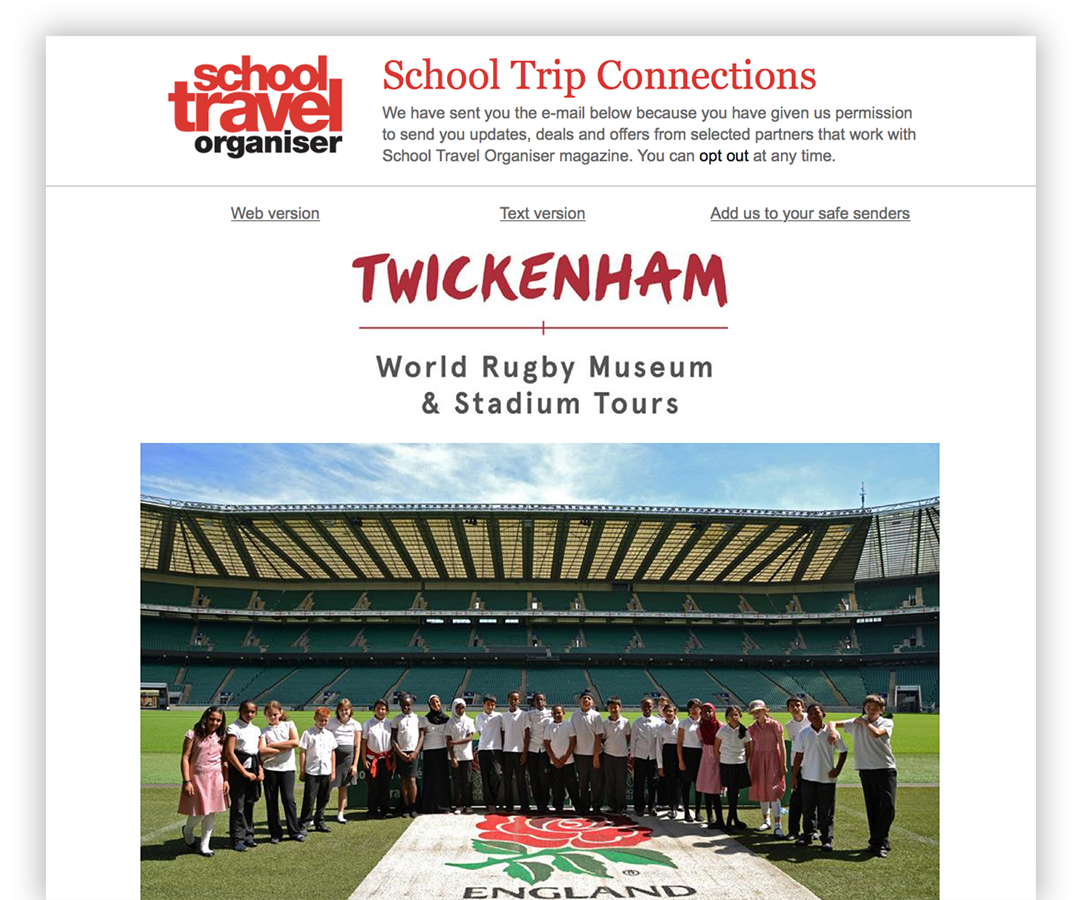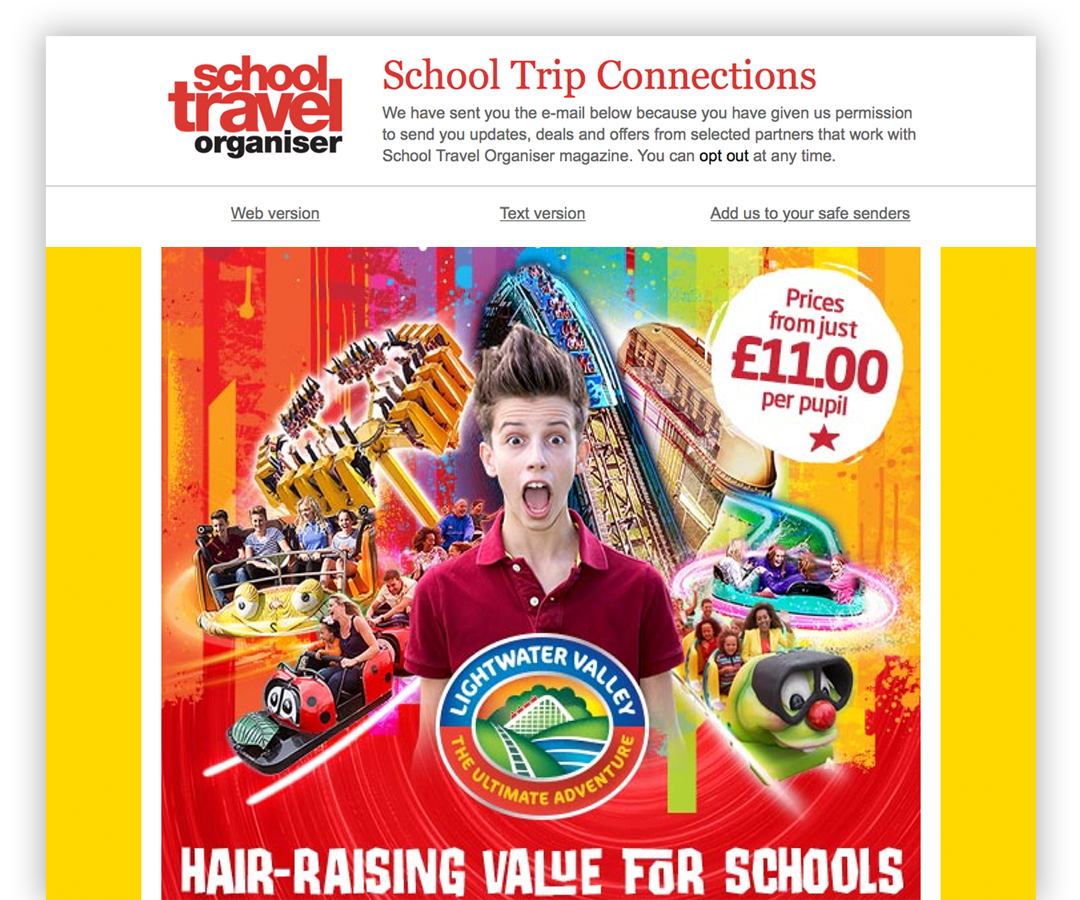 What is it? A service which enables you to send your sales message to thousands of teachers and school travel organisers.
Who does it go to? Over the years, we have compiled a quality database of e-mail addresses including school trip organisers, teachers and educational visit coordinators.
How many e-mail addresses are there? The current database consists of approximately 3,200 addresses and we only send to people who have opted-in or given us permission.
How does it work? You send us the e-mail to our specification and we send it to the database after sending you a proof. If you require any creative work from us, this is available at an additional charge.
Why would you use this service?
It's a very cost effective way of sending a targeted message to the STO audience and can be completely tailored, including links to specific areas of your website. It's also co-branded so recipients know it is sent by us on your behalf. Whether you are launching a new brochure, sales drive or product, this is a great way of broadcasting the message.
You can also use our group travel e-mail service, targeting over 1,000 buyers and organisers. Discounts apply for using both services, contact us for details.